Workshop & Call for Papers:
Sukajadi Hotel & Gallery
07/08/2019 8:00 am s/d 07/08/2019 6:00 pm
Detail:
Accounting Study Program FPEB UPI is proud to present a Workshop & Call for Papers with the theme "Is Good Governance Good for Business?". This activity is an annual activity of the Indonesian Business and Finance Forum, currently in its 7th year. The theme was raised considering the increasing demands for adequate organizational governance to increase organizational trust and value. In another part, various researches with the theme of good governance in profit-oriented and non-profit organizations have returned to the fore. Still, for the quality of research and publications to be recognized internationally, it is necessary to understand how to conduct research and publications of international standards packaged in the form of research workshops and publications. International speakers guided by speakers who have a qualified track record. Good chance, right? Let's register immediately .....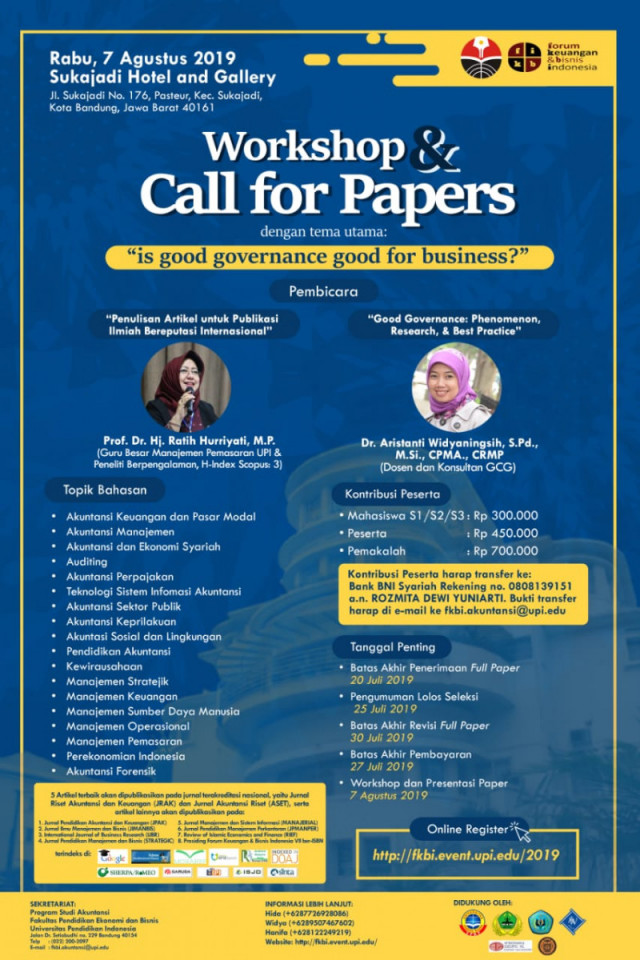 ---